人白介素15 (IL-15) (Human)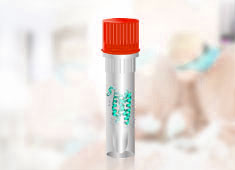 ---

产品描述:
Human Interleukin-15 (IL-15) is expressed by the IL15 gene located on the chromosome 4. It shares approximately 97% and 73% sequence identity with simian and murine IL-15, respectively. Both human and simian IL-15 are active on murine cells. IL-15 is secreted by mononuclear phagocytes (and some other cells), especially macrophages following infection by virus. It possesses a variety of biological functions, including stimulating and maintaining of cellular immune responses, especially regulating T and natural killer (NK) cell activation and proliferation. In additionally, it shares many biological properties with IL-2, including T, B and NK cell-stimulatory activities. IL-15 signals through a complex composed of IL-2/IL-15 receptor beta chain. Although IL-15 lacks sequence homology with IL-2, it has recently been shown that both the beta and gamma chains of the IL-2 receptor are utilized for IL-15 binding and signaling. In addition, an IL-15 specific binding protein has also been cloned from a mouse T cell clone.

表达系统 :
Escherichia coli

溶解方法:
We recommend that this vial be briefly centrifuged prior to opening to bring the contents to the bottom. Reconstitute in sterile distilled water or aqueous buffer containing 0.1% BSA to a concentration of 0.1-1.0 mg/mL. Stock solutions should be apportioned into working aliquots and stored at < -20°C. Further dilutions should be made in appropriate buffered solutions.

产品组成:
Lyophilized from a 0.2 μm filtered concentrated solution in PBS, pH 7.4.

存储条件:
This lyophilized preparation is stable at 2-8°C, but should be kept at -20°C for long term storage, preferably desiccated. Upon reconstitution, the preparation is stable for up to one week at 2-8°C. For maximal stability, apportion the reconstituted preparation into working aliquots and store at -20°C to -70°C. Avoid repeated freeze/thaw cycles.

分子量:
Approximately 12.9 kDa, a single non-glycosylated polypeptide chain containing 114 amino acids.

内毒素:
Less than 1 EU/μg of IL-15 as determined by LAL method.

产品用途:
This material is offered by Cyagen Biosciences for research, laboratory or further evaluation purposes. FOR RESEARCH USE ONLY. NOT INTENDED FOR ANY ANIMAL OR HUMAN THERAP EUTIC OR DIAGNOSTIC USE.

生物学活性:
The ED50 determined by a cell proliferation assay using murine CTLL-2 cells is less than 0.5 ng/mL, corresponding to a specific activity of > 2.0 × 106 IU/mg.

产品形态:
Sterile filtered white lyophilized (freeze-dried) powder.

氨基酸序列:
NWVNVISDL KKIEDLIQSM HIDATLYTES DVHPSCKVTA MKCFLLELQV ISLESGDASI HDTVENLIIL ANNSLSSNGN VTESGCKECE ELEEKNIKEF LQSFVHIVQM FINTS

产品纯度:
> 97% by SDS-PAGE and HPLC analyses.