小鼠干扰素γ(IFN-γ) (Murine)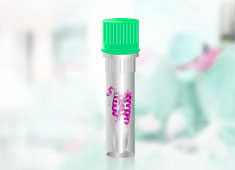 ---

产品描述:
Interferon-gamma (IFN-γ, also known as Type II interferon or immune interferon) is a cytokine produced primarily by T-lymphocytes and natural killer cells. The protein shares no significant homology with IFN-β or the various IFN-α family proteins. Mature IFN-γ exists as noncovalently-linked homodimers. Human IFN-γ is highly species specific and is biologically active only in human and primate cells. IFN-γ was originally characterized based on its antiviral activities. The protein also exerts antiproliferative, immunoregulatory and proinflammatory activities and is thus important in host defense mechanisms. IFN-γ induces the production of cytokines, upregulates the expression of class I and II MHC antigens, Fc receptor and leukocyte adhesion molecules. It modulates macrophage effector functions, influences isotype switching and potentiates the secretion of immunoglobulins by B cells. IFN-γ also augments TH1 cell expansion and may be required for TH1 cell differentiation.

表达系统 :
Escherichia coli

溶解方法:
We recommend that this vial be briefly centrifuged prior to opening to bring the contents to the bottom. Reconstitute in sterile distilled water or aqueous buffer containing 0.1% BSA to a concentration of 0.1-1.0 mg/mL. Stock solutions should be apportioned into working aliquots and stored at < -20°C. Further dilutions should be made in appropriate buffered solutions.

产品组成:
Lyophilized from a 0.2 μm filtered solution in PBS, pH 7.4, containing 5% trehalose.

存储条件:
This lyophilized preparation is stable at 2-8°C, but should be kept at -20°C for long term storage, preferably desiccated. Upon reconstitution, the preparation is stable for up to one week at 2-8°C. For maximal stability, apportion the reconstituted preparation into working aliquots and store at -20°C to -70°C. Avoid repeated freeze/thaw cycles.

分子量:
Approximately 15.5 kDa, a single non-glycosylated polypeptide chain containing 133 amino acids.

内毒素:
Less than 1 EU/μg of IFN-γ as determined by LAL method.

产品用途:
This material is offered by Cyagen Biosciences for research, laboratory or further evaluation purposes. FOR RESEARCH USE ONLY. NOT INTENDED FOR ANY ANIMAL OR HUMAN THERAP EUTIC OR DIAGNOSTIC USE.

生物学活性:
The ED50 determined by an anti-viral assay using murine L929 cells infected with encephalomyocarditis (EMC) virus is less than 0.8 ng/mL, corresponding to a specific activity of > 1.3 × 106 IU/mg.

产品形态:
Sterile filtered white lyophilized (freeze-dried) powder.

氨基酸序列:
MHGTVIESLES LNNYFNSSGI DVEEKSLFLD IWRNWQKDGD MKILQSQIIS FYLRLFEVLK DNQAISNNIS VIESHLITTF FSNSKAKKDA FMSIAKFEVN NPQVQRQAFN ELIRVVHQLL PESSLRKRKR SRC

产品纯度:
> 96% by SDS-PAGE and HPLC analyses.